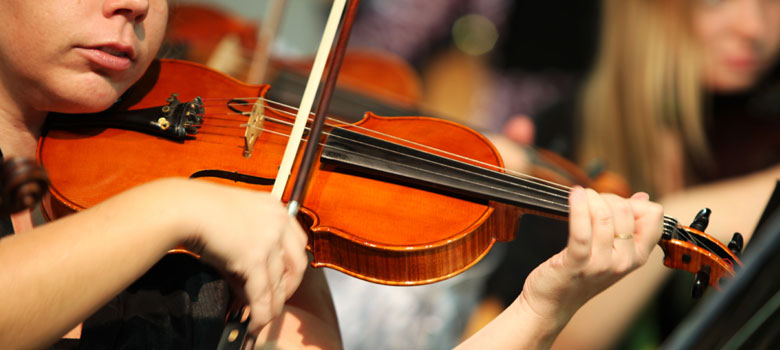 "I wish I could give Solon Z and his band 7 stars! Everyone commented on how great our wedding entertainment was. They had energy, style, talent and kept the party going for our reception at the Seacrest from sunset to moonlight. I loved their music, they played classic Sinatra to my old favorites from Disco, to The Beatles, and sounded JUST like them. The singer, and the horn section really set this band apart from the rest. Professional, easy to work with, and very talented! Thank you Solon Z!" – Kerry, Bride
Live Music from Ceremony to Reception
Make your wedding the most talked about of the decade with high class live musical entertainment from the moment your guests take their seats to the wee hours of the night when they're wishing it would never end.
It starts with elegant ceremony music from our seasoned string quartet and continues through cocktails and dinner with mood setting instrumentals or light vocals from our 3-4 piece jazz group. Then, we take it up a notch with the same incredible 24-piece big band orchestra that performed for President Clinton and the United Nations, giving your guests an unforgettable experience that keeps them lingering around the dance floor and celebrating with you all night. Investment starts at $4898
Need a more modest version of our 24-piece big band? Explore all of the ensembles available for weddings too.
Inquire Now
Ceremony, Dinner & DJ
Create an ambiance of professional, music entertainment that's appropriate for each stage of your event. Set the tone for a loving union with traditional ceremony music performed flawlessly by our seasoned string quartet. Then, carry the emotion through to cocktails and dinner with either the same string ensemble or our 3-4 piece jazz band so your guests can enjoy a sophisticated experience of live music while they mix and mingle. And as the day transitions to night, a professional emcee and disc jockey will kick your party off with formal introductions and the perfect mix of tunes to get guests joining you on the dance floor. Investment starts at $5898
Inquire Now
Ceremony
What's more romantic than the elegant sound of a string quartet playing classic wedding music and modern love songs as you stroll down the aisle? Our string ensemble will add a touch of class and sophistication to your ceremony experience, creating the perfect ambiance to say "I do!" And if you need a talented vocalist to perform meaningful songs and hymns during the ceremony as well, we would love to oblige. Investment starts at $1299
Inquire Now
Custom Wedding Entertainment Package
Don't see what you need here? No worries, we've got you covered. With ensembles from 3 to 24 pieces and everything in between, we can help you customize an entertainment plan that covers all the key phases of your big day. Just give us a call to schedule a complimentary consultation and we'll help you work out the details according to event size, entertainment needs and budget.
Inquire Now
Other Entertainment Options & Event Services
Our expansive orchestra affords us the flexibility to give you the custom entertainment package you need to throw an unforgettable event. Here are our most popular ensembles:
Premier 24-piece big band orchestra performing standards, swing, pop, soul & more
Classic 13-piece big band orchestra performing standards, swing, pop, soul & more
Basic 9-piece band performing swing standards, pop and soul classics
Contemporary 6 to 8-piece band specializing in pop and top hits
Modest 5-6 piece band performing pop and soul standards
Sophisticated 3-4 piece jazz group performing instrumental cocktail or dinner music
Elegant string quartet performing wedding ceremony music or cocktail and dinner music
Professional Emcee & DJ performing either in between live band sets or as stand alone entertainment
Photographer & Videographer to capture your event and remember why it was the most talked about of the decade
Learn more about our various ensembles and which types of events they accommodate best.
Testimonials
I attended a wedding an year ago, and the moment I've heard this big band orchestra performed, I knew that that's what I want for my wedding! They performed during the ceremony, and the cocktail hour music of Frank Sinatra, Bobby Darin and Elvis, and they were amazing! They are a 21 piece big band that performs, and entertaining the guests in such a beautiful way, and such a class. My only regret is that I couldn't hear it myself this time because it was all going on before I walled down the aisle. Amazing and highly recommend this band. They made our wedding so special just like I always wanted!

These guys are the best! Great entertainment real good at working the crowd. A lot of fun.

The band was very professional and all of the guests were entertained.

Solon and his his band were amazing! Could not have been happier. I would hire them again and I highly recommend them! They made the night amazing, they exactly what we were looking for and more!!