Amazing Vocalists and Frank Sinatra Singer in Boston
Best Wedding Band Vocalists in Boston, Massachusetts
Solon Z. - a Frank Sinatra, Elvis Presley and Van Morrison Impersonator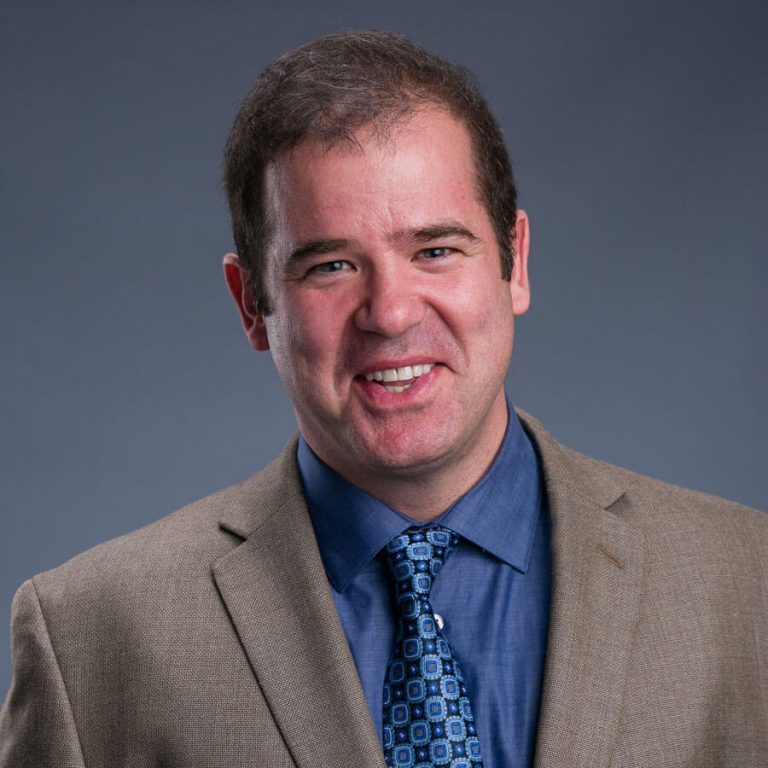 Along with the horn section, the vocalists are the other driving force behind Solon Z and the Sapphires. Band leader & lead vocalist, Solon Z, is a professional vocalist, song writer, and entertainer with over 25 years as an experienced and dynamic singer. Solon's extensive experience in theater, comedy/music improv, and voice acting help contribute to his ability to engage an audience.
Aside from a powerful 3 octave range, his strength has been impersonating various singers of his favorite influences throughout his career, but he also enjoys singing in his own voice too. Solon's personal and professional highlight came in January, 2000 when he and his band where asked by Whitehouse Communications to headline the President Clinton Farewell show at Boston's Matthews Arena.
The swing orchestra puts on the best performance of the entire Sinatra Catalogue, and Solon Z is a dead ringer Frank Sinatra sound alike! Solon Z is both a Frank Sinatra lookalike and soundalike and when you watch this clip from a recent wedding reception entertainment performance and listen to him perform, you too will agree that Solon Z is the best Frank Sinatra Impersonater in the world.
Hear his rich undertones, and his ability to capture Sinatra's operatic vocal style, accent, and phrasing that all have come to admire over the years, including Monte Carlo Weddings! In addition to Solon being the best Frank Sinatra Impersonater, he is also an excellent Elvis and Bobby Darin impersonator too! Book him as a soloist, as an 8 piece, or with his 24 piece big band orchestra!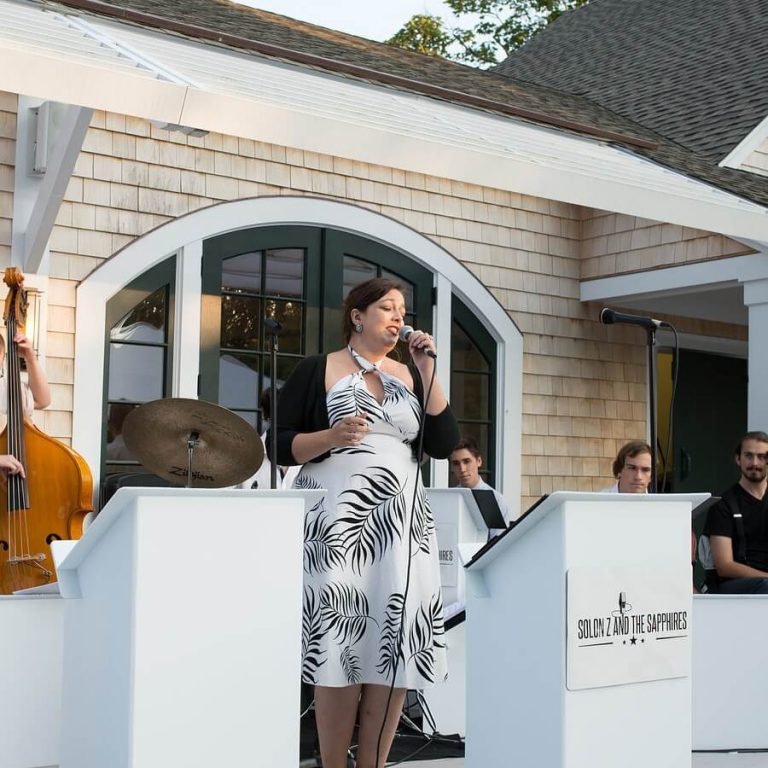 The well known and legendary Miss Laura Brunner is a songstress of incredible emotional depth! And this doesn't even begin to describe this powerhouse of talent. Laura's unique style and heartfelt performances make her one of the most genuine emerging artists today! Her rich and incredible range leave audiences mesmerized, and wanting more every time!
From her amazing rendition of "At Last" to other beautiful ballads, as well as anchoring the backing vocals of the orchestra's jazz, pop and soul songs, there is really nothing Laura can't do as a vocalist. She is both a joy and asset to this orchestra. When she isn't performing with Solon Z and the Sapphires, she is a highly sought after solo artist touring around the world with other orchestras, just recently in Asia.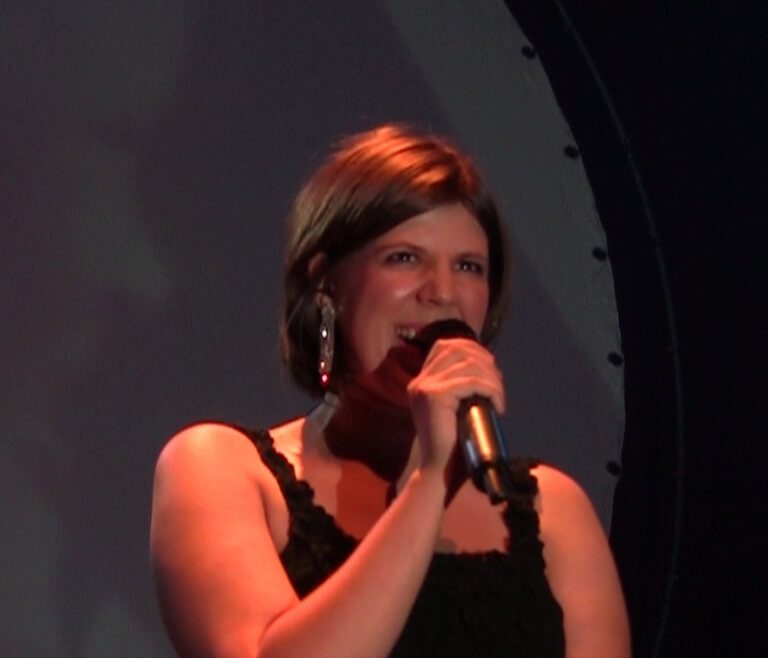 The wonderful Miss Micah Goolsby, a professional musician, songwriter and teacher living in the Boston area, anchors backing vocalists "the Sapphirettes" a group of 6 wonderful backing vocalists. She is the lead coordinator and helps make the harmonies perfect for each song. The Sapphirettes are amazing as a standalone group of vocalists, and an important part of Solon Z and the Sapphires. She has co written original arrangements and songs with her fiancé, David Fratina, also of Solon Z and the Sapphires.
Book Solon Z and the Sapphires for Your Event